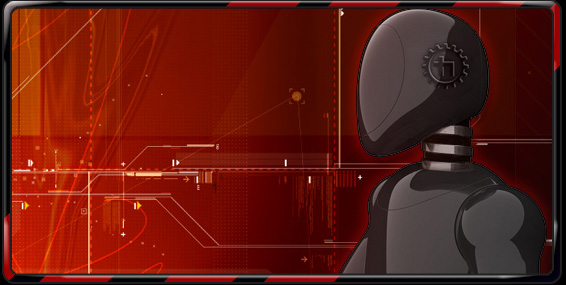 Welcome on the official I.D.F. homepage! Here you will find all the info regarding the Romanian electro industrial project. The goal is to built a complete resource. Feel free to send an email at the address posted to the left or directly via the Guestbook. Thanks for visiting & spread the word!
---

10.11.2012 2012 marks the 10th anniversary of I.D.F. - ten years of stealth existence and underground burial...but now the beast has awaken once more...

It's been a very rocky road (that eventually led to a few years hiatus), but I.D.F. does not give up. Slowly, but steady, new ideas and songs were created. An attempt to ressurect this project with a full line-up was made in 2008, but eventually that endeavour matured into a different kind of band (Rezistor) and music genre (metal / thrash) so things were put on hold again...until now.

I.D.F. is back and fully working on the band's 3rd material: "Renegade" - a 6 songs EP that brings together the old and the new: 3 brand new songs plus other 3 that were created around 2008. The older songs maintain the I.D.F. musical direction: techno beats, lots of arrps & gated synth lines, and cruncky guitar riffs on top, while the new songs explore new territories a bit, with an extra taste of aggression and synths pushed to the limit of their filters. The EP will be released in early 2013, so please stay tuned for more info :)

That's all for now, but rest assured, I.D.F. is back to stay, so expect more releases and such in the (near) future. In the meantime, please spread the word to your friends and share I.D.F.'s music with them. Thanks :)


---

NEWS ARCHIVE - news archive organized by year.
I.D.F. HISTORY - band history: past, present, future.
DISCOGRAPHY - all I.D.F. releases (download links included).
I.D.F. MEMBERS - bane lineup.
MEDIA ROOM - press kit, mp3s, reviews & interviews.
DOWNLOADS - full album downloads, wallpapers, etc.
EQUIPMENT LIST - I.D.F.'s gear list.
GUESTBOOK - please sign the guestbook.
LINKS - I.D.F. recommends.
CREDITS - public thank you list (friends, helpers, etc).